This is will be the second Christmas for the dairy as we have been open for over 18 months now. It's been a good year for us – we really appreciate your support and hope that you have enjoyed our products over that time.
We are finishing off our preparations for Christmas now.  All the batches of hard cheese were made some time ago are now maturing in our cheese store. We have two new hard cheeses for Christmas – Bradfields' Blackwater is a Gouda style cheese and Bradfields' Chelmer is our first batch of Caerphilly style cheese. Neither of these have been on sale before. Do ask us if you would like to try a sample.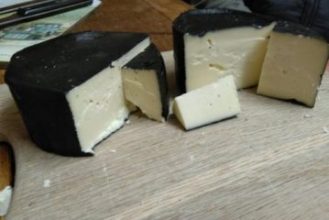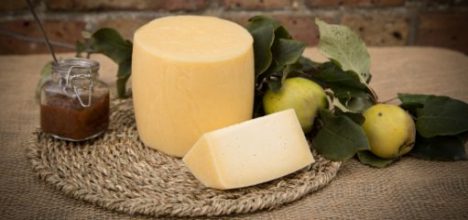 Christmas is a very busy time with all of the products being made but also, on the farm side, the cows need to be milked twice a day every day of the year.  They can't be turned off,  so there is no time off on Christmas day.  Just all hands on deck to try and finish a little early so we can have family Christmas dinner in the evening once milking is done and the cows are tucked up for the night.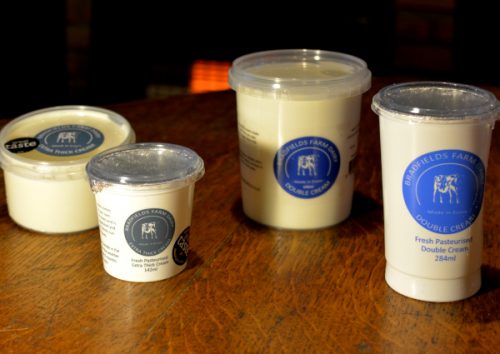 The 17th December is the last day on which you can order cheese if you want any for Christmas.  We can take orders for cream up until the 20th.  Both Extra Thick and Double Cream are available in a range of sizes, including larger pots.  There will only be a small number of cream pots made unordered so if you do want some we strongly recommend that you order some.  There is a limited amount that we can produce and we are likely to run out!
As we did last year, we have prepared some Christmas Gifts and have put some examples on our Christmas Order Form.   Another new product is Bradfields' own Membrillo Quince Jam.  David's Kitchen, who makes our chutneys, has made this for us from quinces grown on the Farm.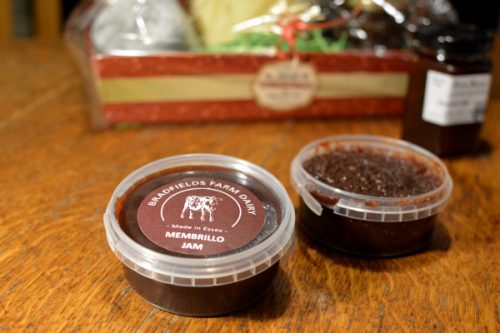 You can place an order by printing off the Order Form and returning it to us, or by emailing the details of what you would like (and when you would like to collect it) to info@bradfieldsfarm.co.uk.   Orders can be collected from the Farm between 10.00 am and 4.00 pm on 22nd, 23rd and 24th December.  We will deliver locally on these dates (within 5 miles or so of the Farm) for a small charge of £3 for delivery.  Do write this on your order form, or email, if you want your order to be delivered.
We will also have a few little bottles of 'Santa Milk'.  These special little milks are just right for Santa to have to wash down his mice pie.  They aren't on the Order Form as the elves brought them too late for us to put them on.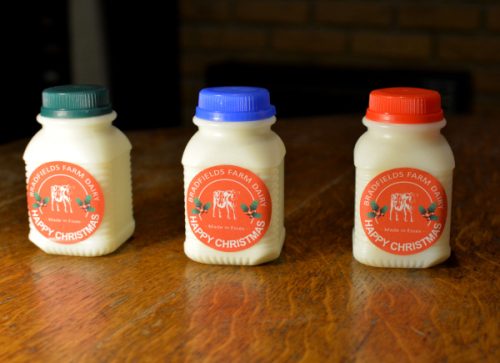 The shop will be open over the festive period so if you do run out of milk you can pop in. We won't be pasteurising fresh milk on Christmas Eve or New Years Day, but there will still be plenty of shelf life left on the milk available.
We will get the shop a little more in the Christmas spirit with some lights. They would be up now, but we found that the ones that we have weren't working.  We will have them up soon.