We would like to wish a Happy New Year to all our customers and also to thank you for your custom throughout the year.
It is getting on for a year now since we opened our little shop in February 2017.  The shop has seen a few changes in that time.  Over this, our first Christmas holiday it has looked nice and festive in its' blue Christmas lights and John put lights on the wire calf that he has been working on.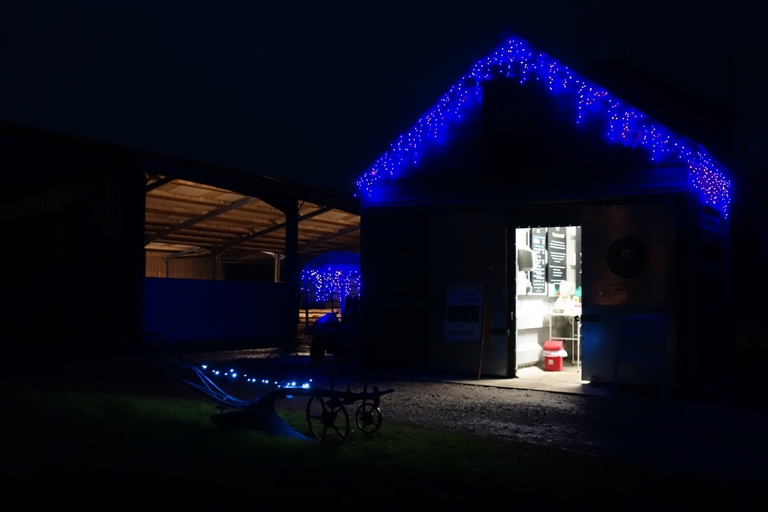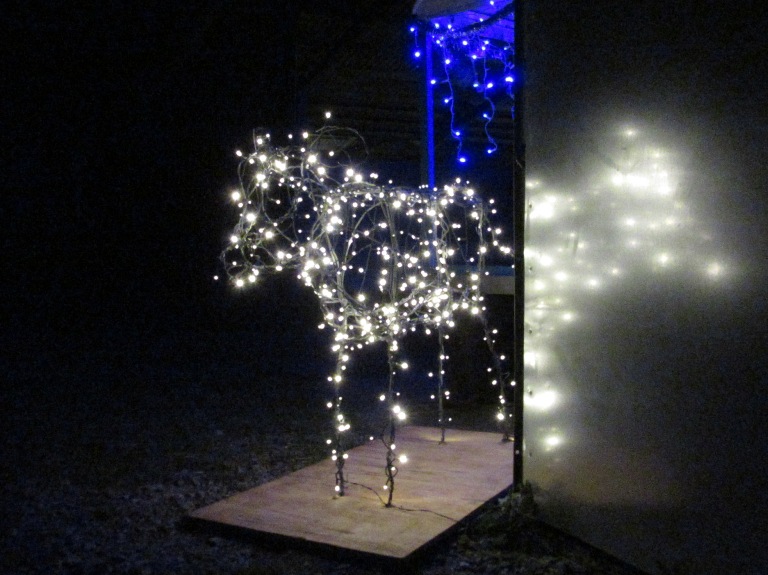 There were some sociable and busy days in the run up to Christmas as many of our customers collected their milk, cream and cheese for the holiday.  On Christmas Eve we had Leighton, who has recently set up My Choc O'Leight, selling his hand crafted chocolates as well as David from David's Kitchen with his chutneys and chili sauces.  Everyone seemed to enjoy themselves – particularly Lynnette in her slightly modified cow costume and there was quite a buzz about the place.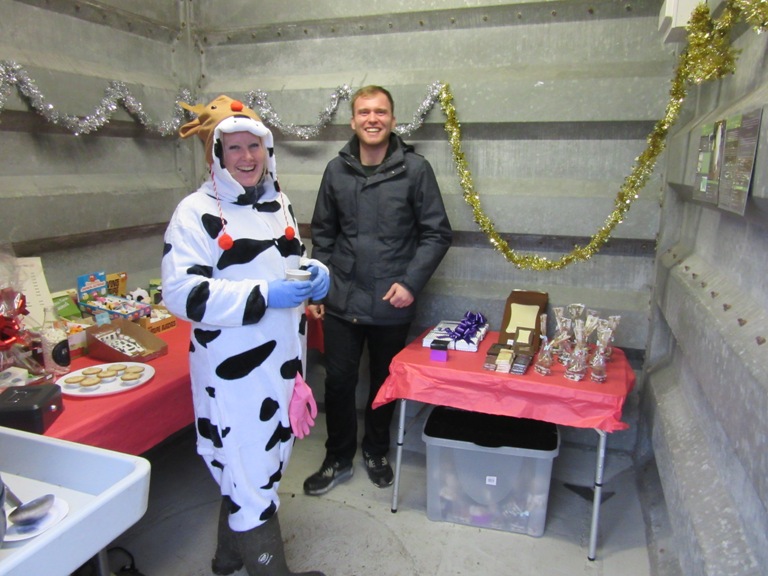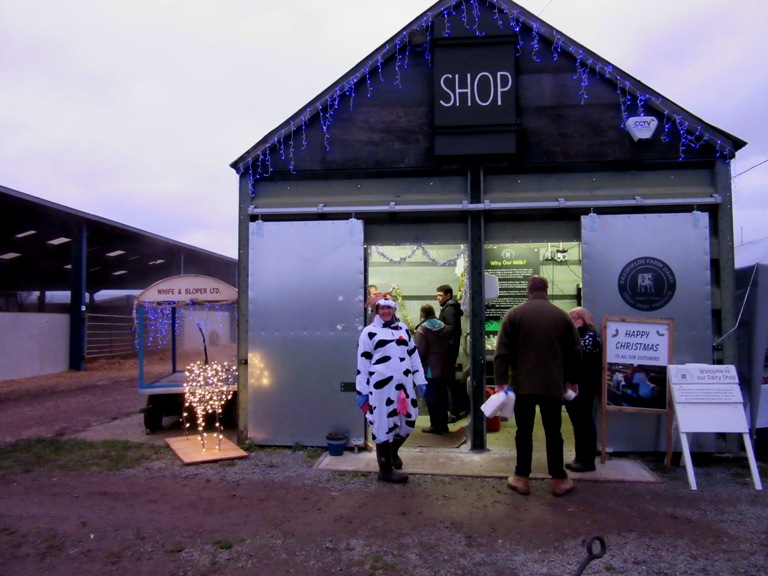 Another bit of fun was Chelsea posing with her favourite calf, Bertha, who had sprouted a pair of antlers just for Christmas.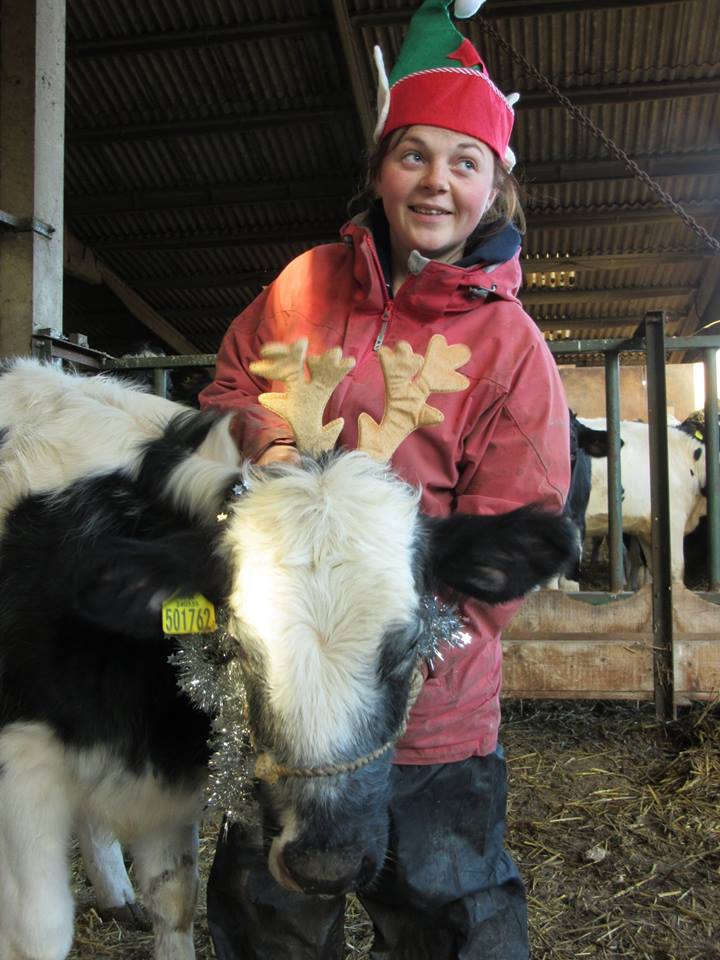 So thank you once again for supporting us.  We hope that you have a Good New Year and look forward to seeing you in 2018.