It has been such a busy summer at the Dairy. As well as experimenting with a new more crumbly version of our hard cheese, which we have been maturing over the last few months, we have been spreading out a little further into Essex.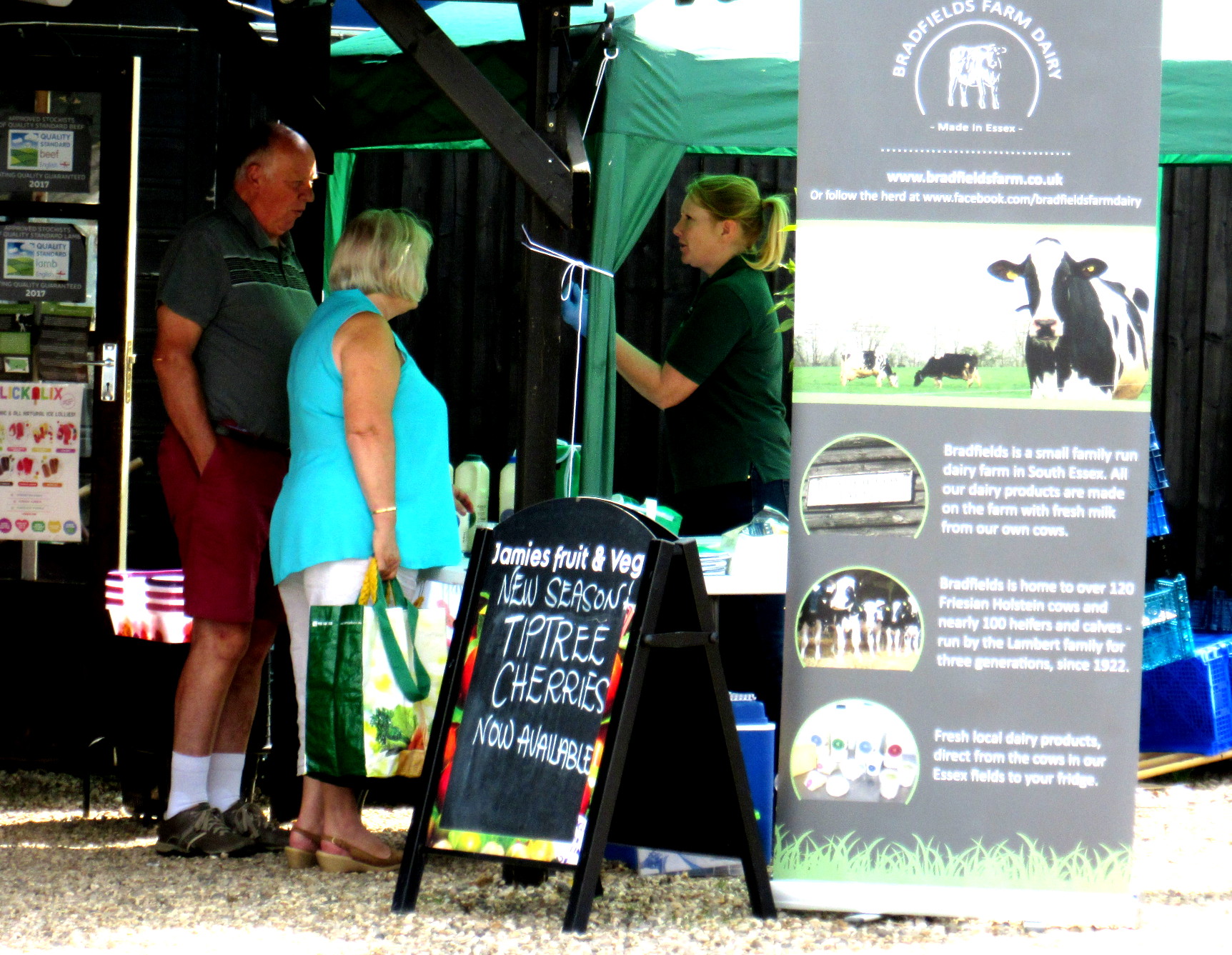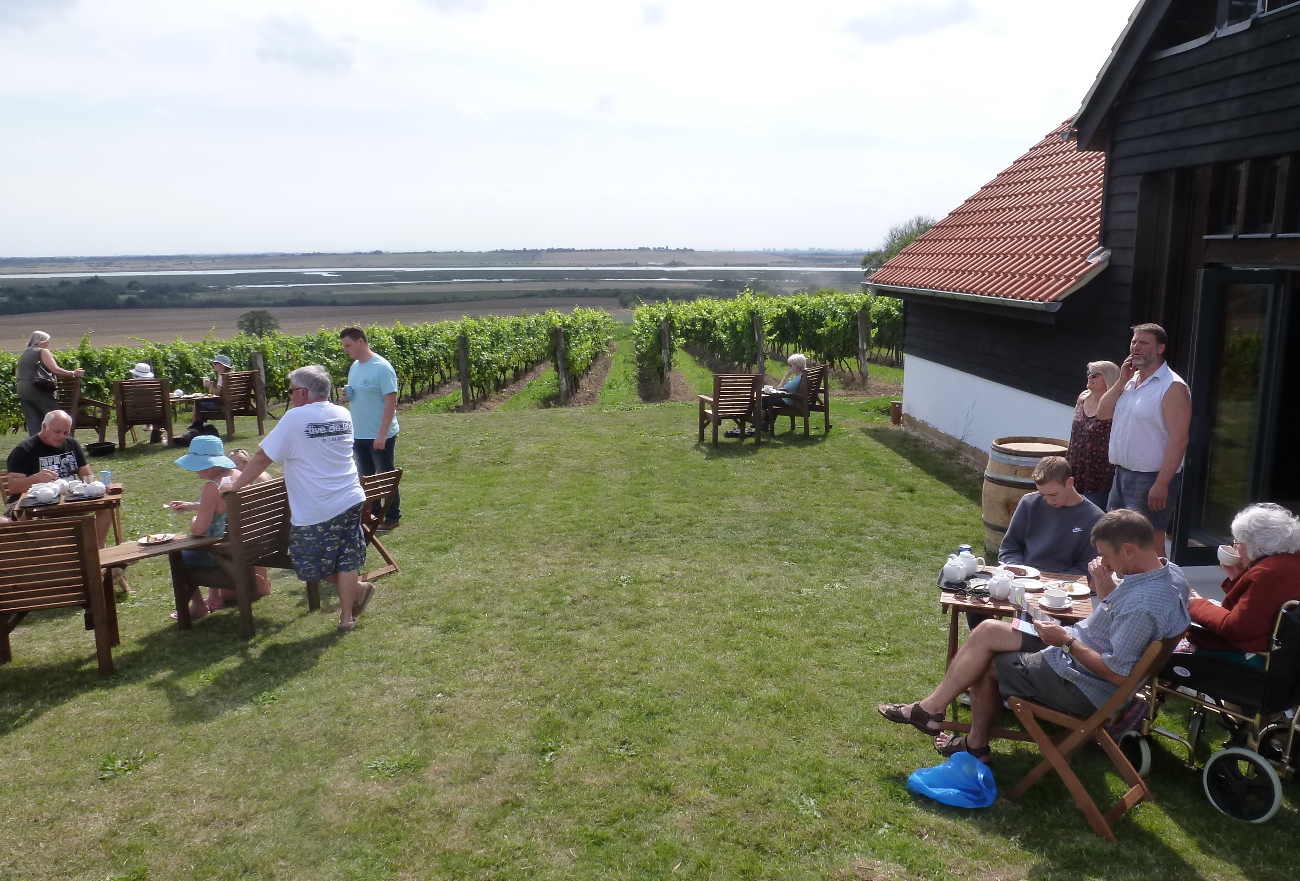 In July we have started supplying White Elms Farm Shop at Bicknacre. Our Baby Bure's soft cheese has joined the summer menu at the Purleigh Bell pub and we are now supplying them with our fresh milk too. And Clayhill Vineyard has joined us too, using our milk in the café and the extra thick cream for their cream scones.
Back at Open Farm Sunday in June we met David's Kitchen a local chutney and chilli maker. In July we caught up with David and since then he and Carol have been busy picking apricots, pears, plums and greengages from the Farm's garden orchard to make a range of chutneys and jams specially for us. David joined us for our first Cheese and Chutney Weekend in August and we had a little mini open weekend where everyone could meet some of our calves as well as see the cows.
We have been out from the farm much more this month, running cheese tastings at Bicknacre and last weekend we managed to spread ourselves around three events.  We joined the agriculture tent at Orsett show, with a display on the cows and calves, cheese tastings and taking more of the milkshakes which were so popular at Open Farm Sunday. It was a fantastic day for us at the show. We were busy all day talking to people and giving out plenty of cheese samples.  Then we split our resources to take part in the Bowers Gifford Picnic in the Park. It was lovely to do an event so close to the Farm and it was a great afternoon there. Lynette and Carole manned the Picnic.  John went over to Thames Chase Community Forest at Broadfields Farm near Upminster to join in Harvest Home, their celebration of farming, another great event and a brand new audience for the Dairy.  I ran between the two to set up while keeping an eye on our own dairy shop. Overall the busiest weekend we have ever had.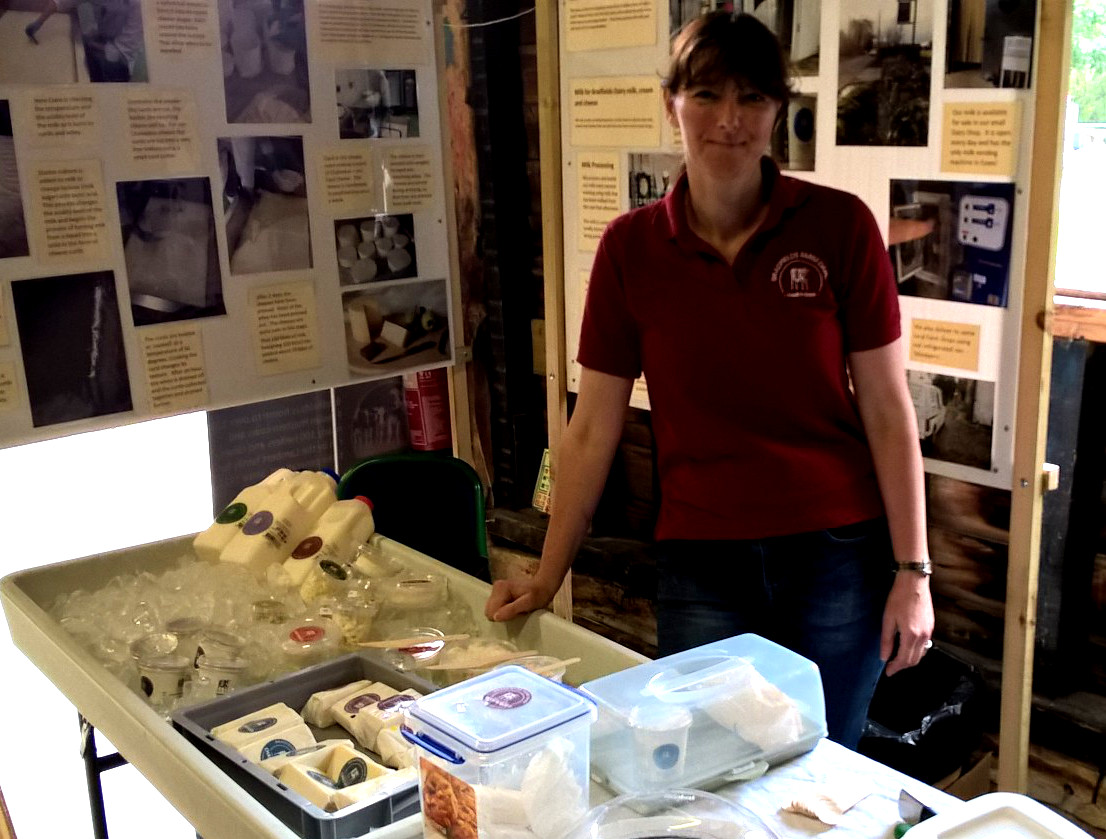 July and August have been just as busy on the Farm too. The usual cow work joined by second cut silage, harvest and carting hundreds of bales of straw from other farms in south Essex so we have enough winter bedding for the girls. Now we are cracking on with autumn cultivations, spreading all the dung from the winter barns on to the fields ready to be ploughed in. We are not organic but we do try to use as much of our own natural fertiliser as we can on the fields.
All the animals are readying for autumn, the squirrels are in the garden constantly stocking up and Mrs Mallard's babys are nearly full grown and have lost all their fluff. Our very naughty white ducks, who joined us in June, from a school via Nicky, have taken over the farm completely, popping up all over the place, constantly talking to each other and chasing others away from their favourite spots. They waddled down the cows feed strip last night and have even been seen in the milking parlour.
We have more planned for September and lots of cheese making this month to get cheese matured in time for Christmas, which will be with us before we know it.