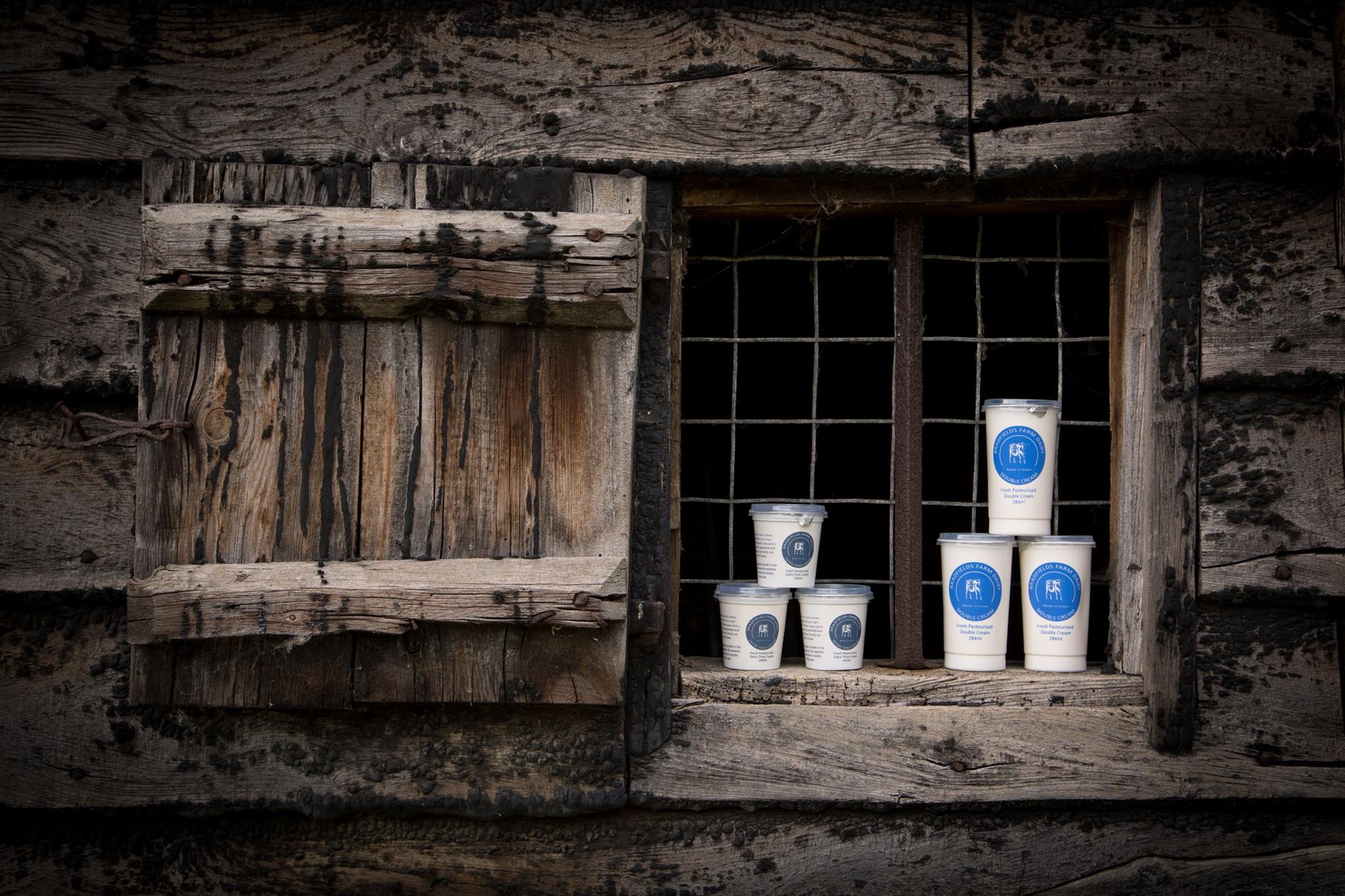 Extra Thick Cream
Made and potted on the same day as the milking, our extra thick cream has an extra high cream content at 55% – much higher than the minimum 40% required for double cream and with no thickeners.  Our extra thick cream was given a Great Taste Award in 2018.
Double Cream
Our double cream is creamier at 45% than most double creams and is available in 284ml pots.
Crème Fraiche
Made from our extra thick cream, our Crème Fraiche is a slightly soured and very creamy Crème Fraiche.  It was given a Great Taste Award in 2019.