The Farm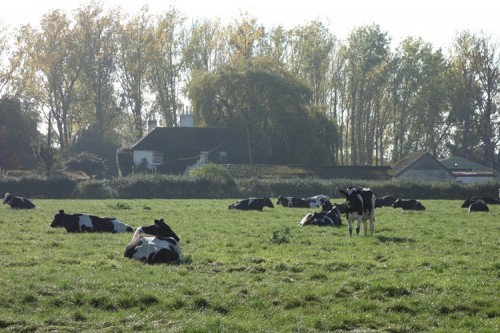 Bradfields is a small farm of less than 250 acres, that has been owned by the Lambert family since 1922. Some of of land is is ours and some we rent. We are mainly dairy with over 120 cows and we grow wheat, barley and maize to feed the cows and bed the yards.
We are on heavy London clay which makes the land hard work, very waterlogged in winter and can dry like concrete in the summer and being located in one of the driest parts of the UK that happens quite often.
The farm is run by Nick Lambert and his daughter Sarah along with Chelsea who works full time and and James who works part time. Dairy farming is extremely hard work. My sister Sarah is up at 3.30 every morning for milking and rarely in before 9 at night. But we love what we do, being with the animals and out in the fields every day. See more about the Farm team.
The Dairy   The dairy is a new enterprise that opened in February 2017. We have a small dairy shop at the farm and also deliver to local farm shops and sell our produce at Farmers' Markets.  I am Clare, the youngest of the three Lambert sisters.  The dairy is a way for me and my husband John to get back involved in the farm alongside the rest of the family and in a way that can hopefully generate enough money for the farm to keep us all going through the very tough times for the industry.  It is growing nicely and we have help from Lynnette who works in the dairy and our small team.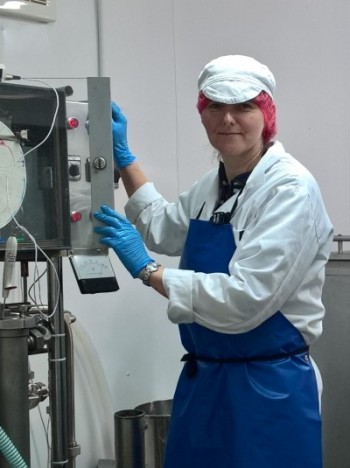 Our Cows
Our cows are Friesian Holsteins and they are bred on the farm. We keep about 25 heifers (girls) each year so along with the 120 cows we usually have 50 to 75 calves and 1 to 2 year old heifers. Our heifers join the herd after their first calf, usually between 2 and three years old.
The cows are milked twice a day and they spend the summer on grass 24 hours a day and are housed in an open barn bedded on straw during the winter.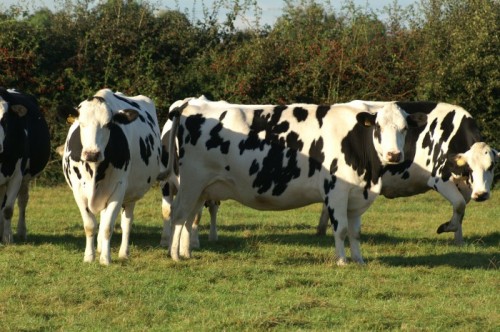 Our girls are very high performing producing on average over 10,000 litres of milk a year each. As we hand rear them we get to know them well and their health and well being is very important to us. They have individual personalities and are often very curious, they have their own quirks, which side of parlour they prefer, being at the front or back and their hierarchy in the herd.
We have all had our own "pet" cows over the years, mine had a bit of a weight problem as she used to eat out of my hand and get far too much extra to eat.
Are our cows free range? There is no official definition for free range in dairy. With our heavy clay soil all year grazing is not an option as it would ruin the next years grass if cows were on the land when the grass stops growing between November and February. We do our best to keep them on grass as long as possible depending on the weather. They will go out usually in March/April and come in for the winter in October, giving about 6 months (180 days) of 24 hour grazing access. During the winter they are in a covered barn bedded on straw with access to a concrete feed strip for food water, extra exercise and their rubbing posts.